We are open daily  9.30 to 3pm in cafe, last orders 2.45 – please follow signage and respect the safety of our volunteers. Entrance to cafe via side gate not through the shop.
The shop is open 9am to 3pm daily – please support us as we rely on regular customers to keep the shop open, we have a range of groceries at reasonable prices as well as weekly wine bargains and a range of jams, chutneys and cakes that make great gifts as well as tasty treats for all the family.
REMEMBRANCE DAY DRAW
 PROCEEDS GO TO THE ROYAL BRITISH LEGION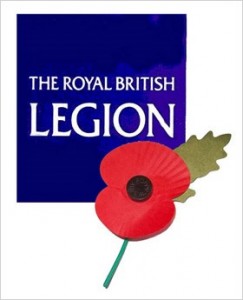 WIN THE     'LEST WE FORGET' ORIGINAL PAINTING 
Tickets £1 on sale in the cafe
Winner will be drawn on Remembrance Day
Earlams was able to support the community during lockdown with supplies of flour, milk and the all important toilet rolls please remember us and continue to shop local.
Volunteers are always welcome – please speak to our manager for more details about volunteering in the cafe or the shop. Some volunteers like a regular time slot but we also need those who can cover for holiday periods so there is no requirement to commit to a regular shift.
Risk assessment completed 30th June and reviewed weekly or  updated with changes to Government advice, please follow signage and social distancing.
Click here for Workshop Programme CANCELLED UNTIL FURTHER NOTICE

AGM minutes- please scroll down this page for minutes of management team meetings during the year
AGM DECEMBER 2019 year ended 31/7/2019
Earlams, Styal Community Store receives the Queen's Award for Voluntary Service
Mr David Briggs MBE Lord Lieutenant of Cheshire presented the award to our volunteers, congratulations !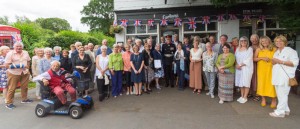 Earlam's Chair John Novak says:

"We are very proud of all we have created at Earlams and delighted that our work has been recognised in this way, it pays tribute to the hard work and commitment of our volunteers."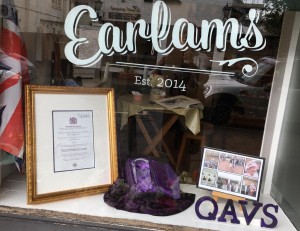 NOTICE FOR SHAREHOLDERS
The Annual General Meeting of Styal Village Community Store, Cafe and Gallery for year ending 31/07/19 took place at 7pm on  MONDAY 16TH DECEMBER  2019 in the Cabin at Earlams.
We emailed the AGM date to all share holders – please let us have your updated contact details if you have not received a notification email for  AGM
Management Team Meetings
Styal has had a village store since the 1800's and the new village store, café gallery which is a community run company and trades as EARLAMS was established by the villagers in 2014  to enhance Styal village life. It helps  to create a sense of community that benefits the village as a place to live, work and visit.