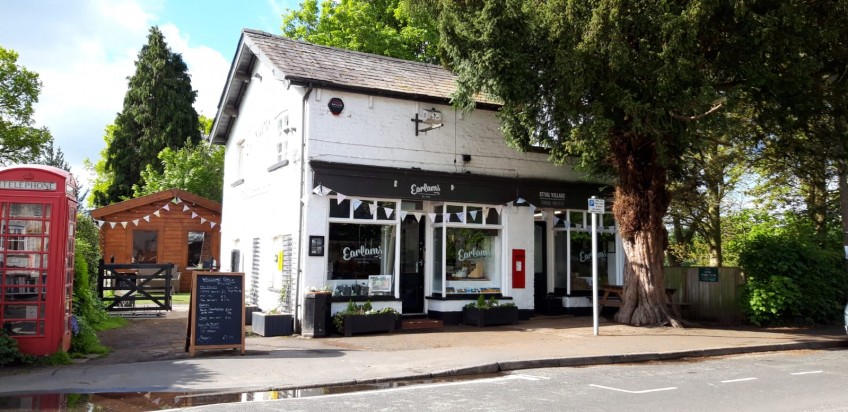 ---
Styal has had a village store since the 1800's.
The vision for the opening of the store began in March 2013 when a survey was delivered to all properties in Styal, to establish whether the residents of Styal required and would support a community run store. The response was an overwhelming YES.
Following the questionnaire, the prospect of establishing a village store and café as a viable and sustainable community business was researched and an initial business plan was developed. In December 2013, a public meeting was held to outline the vision and begin the progress of recruiting volunteers. From that meeting a management committee was formed to drive the business forward.
In January 2014, a pledge document was distributed to all properties in Styal to ascertain the level of financial commitment and support for the store and café. The response was amazing, exceeding expectations and a number of organisations have also been approached for grants and donations.
After the National Trust refurbished the premises on Altrincham Road in November 2013 we formally applied for the tenancy and submitted our business plan. After being shortlisted we were required to make a presentation to the National Trust management team. Our presentation included a video showing a number of residents explaining the need for a village store. A number of other businesses applied for the tenancy and we were advised that we had been successful in our application in February 2014.
Following the preparation of our rules under the Plunkett Foundation Model and submission to the Financial Conduct Authority, Styal Village Community Store and Café Limited (SVCSC Ltd) was officially registered as a Society for the benefit of the community under the Industrial and Provident Society Act 1965. The business will trade as Earlams to reflect its heritage and to assist with the marketing of the business.
In June 2019 we received the Queen's Award for Voluntary Service  – a great tribute to all our volunteers

---